CEO Sleepout London 2016
We are very pleased to announce that Striking Places very own CEO, Google accredited photographer Jo Hailey, will be taking part in this year's CEO Sleepout London.  
What is CEO Sleepout London?
CEO Sleepouts are overnight events that raise money to fight homelessness and poverty across the UK. Currently, there are seven in all throughout the year; Northumberland; Newcastle; Stockton; Durham; Nottingham; Manchester, and London. The London event takes place at Lord's Cricket Ground on Hallowe'en. There are so far an impressive 180 CEO's taking part in the London event alone. They come from a variety of areas of business. All are sponsored to spend one night sleeping outside in Lord's Cricket Ground.
Initially, the CEO Sleepout began in 2013 after two successful Sleepout events at the grounds of Middlesborough and Newcastle FC respectively. As a result, founder Andy Preston realised there was a potential for a regular, rewarding fundraising event, and officially set up CEO Sleepouts. And this years CEO Sleepout London is set to hit a record! Andy explains  "Last year's CEO Sleepout in London raised around £180,000 – a record for a UK event of its kind. This year, we are determined to raise £200,000."

Depaul UK & the Cardinal Hume Centre
Depaul UK was founded in 1989 and it owes it's name to Vincent de Paul, a major social reformer in 17th Century France. It is dedicated to working with young people in crisis, offering immediate help and long-term support and solutions in dealing with homelessness. Founded in 1986, The Cardinal Hume Centre is dedicated to "helping families and young people overcome poverty and homelessness". These exceptional charities benefit from and are involved with the CEO Sleepover.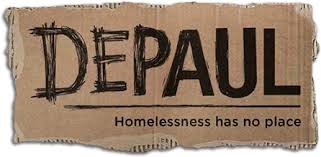 When Jo heard about the event she was immediately keen to take part.
"I consider myself lucky and privileged to have somewhere to live. It is impossible to imagine not having a place to call home with the comfort of my bed every night. I do not think it is right that anyone should have to sleep on the streets."
Donate now
Finally, Jo has decided to do a live feed from Lord's so that people who have donated can feel more involved. Would you like to be able to see what goes on at Lord's on Monday October 31st 2016 at the CEO Sleepout London? Simply donate £5 or more via Jo's just giving page. https://www.justgiving.com/fundraising/Jo-Hailey
Jo says "I hope you will join me in spirit by sponsoring me for this worthy cause."