Google My Business 2020
What is Google My Business?
Are you using Google My Business to its full capabilities? Find out with this article detailing all my top tips and experience for those business people who want to be found on Google and improve their visibility. From posts to insights. Here's the low down to help you get started.
---
A bit about Google before we begin
Hi, I hope you're well and thank you for visiting this page. I've become a bit of an expert in Google My Business. I've been working with the platform, in all its guises since 2012. Because I'm a kind soul and it's excellent for my SEO (Search Engine Optimisation), I wanted to share what I know about why GMB is so brilliant for your business so that you can get all the available benefits too.
---
Broader look
However, before I get into the details of it, I thought I'd take a step back and have a broader look at Google the company. Google's been around for a while. It's been a household name for some years. So, way back, in September 1998 it was founded.
---
Google's mission
Our mission is to organize the world's information and make it universally accessible and useful.
Ten things it knows to be true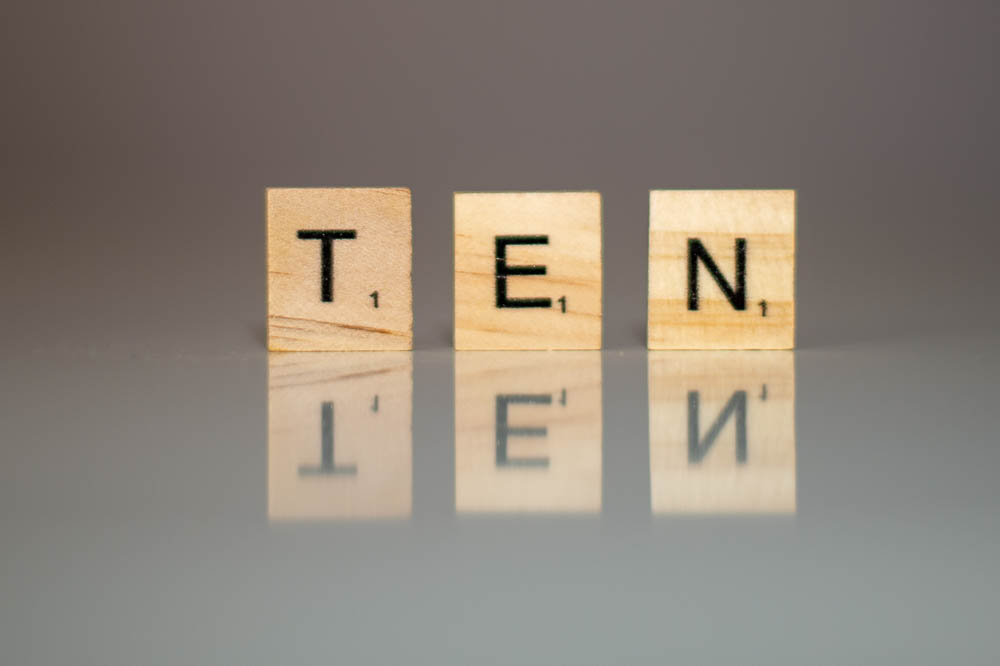 An excellent Mission Statement, right? Google helps us understand its raison d 'être by expanding on it with the 'Ten things it knows to be true'. Google stands by and occasionally reviews these ten things.
I thought you might like to read them to get an understanding of the underlying reasons for doing your best with your Google My Business listing and what is important. Here goes:
Focus on the user, and all else will follow.
It's best to do one thing really, really well.
Fast is better than slow.
Democracy on the web works.
You don't need to be at your desk to need an answer.
You can make money without doing evil.
There's always more information out there.
The need for information crosses all borders.
You can be serious without a suit.
Great just isn't good enough.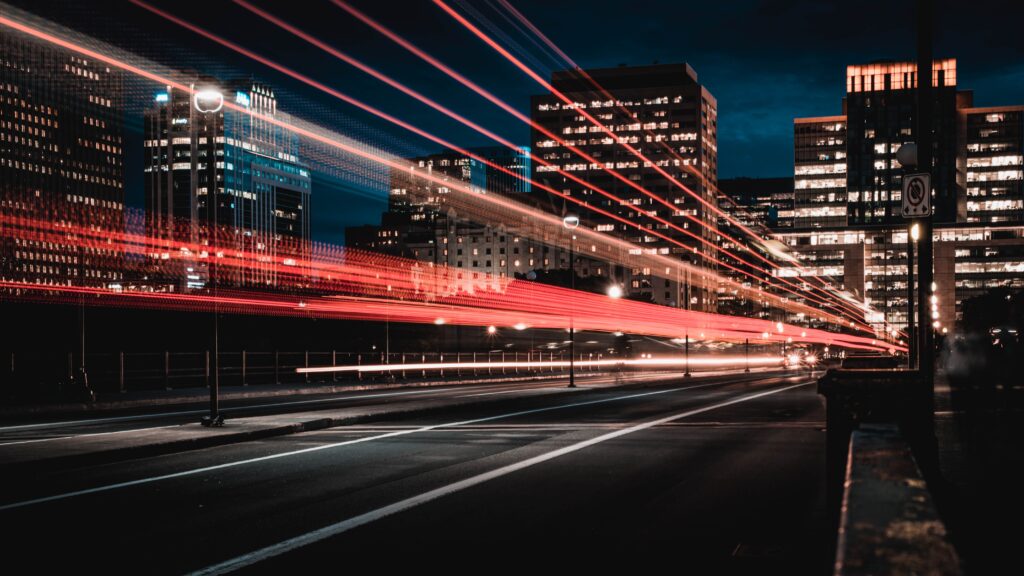 In summary, providing the best user experience is the key to success on the web. Focus on what you do best, offer it at the highest possible quality and strive to improve and develop what you do.
Fast loading website
Make sure your website loads fast, and you keep up-to-date in a timely fashion. Being the best you can and communicating it clearly on the internet will get you more 'votes' and Google will acknowledge this by showing you above your competitors.
Mobile compatibility
Make sure you're available on mobile devices too. People search while they're inside and outside.
Advertising
Advertising isn't a bad thing as long as it's relevant to the searcher. You can increase your chances of being found by the right customers using Google Adwords.
Update
Always update your information, tweaking your information informs algorithms of your dedication to doing well.
Global & local
Don't forget Google is a global platform; your message can reach everyone with a computer in distant lands, with Google Translate on hand to help people understand your offering in 130 languages. Or, if you prefer, you can restrict content to one.
No suits needed
It doesn't matter what you wear; your mindset is more important. Having fun doesn't mean you're not great at what you do, and creativity emerges in the right culture. Being inclusive is important. Goal setting, innovation and iteration are driving forces for improvement. Make 'great' your starting point!
---
What is Google My Business?
Google My Business is a Google Platform integrated with Google Maps, Google Search and Google Earth that shows all the businesses, landmarks, organisations, areas and countries on the map, with information about that particular location.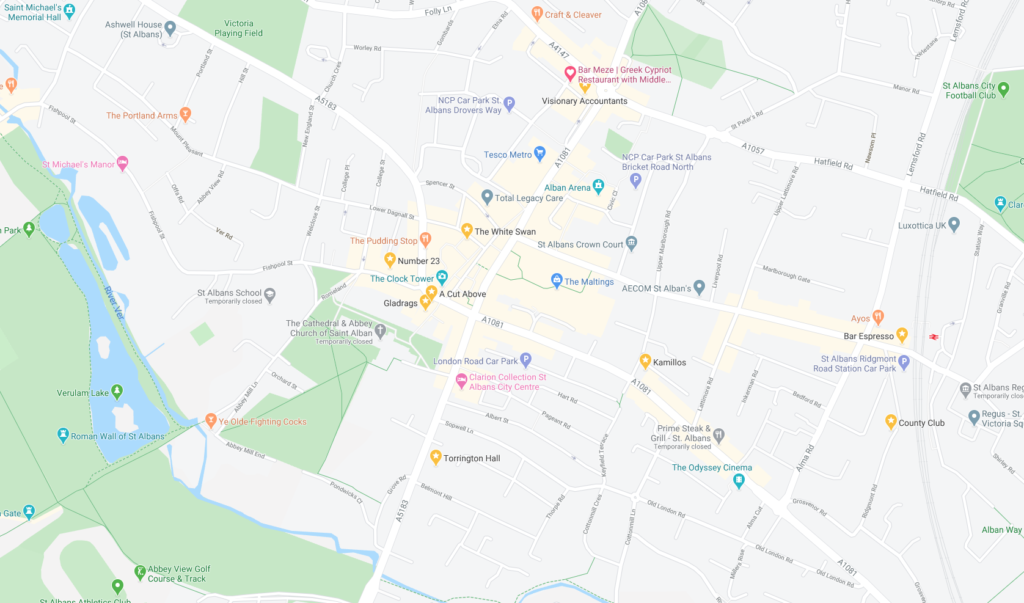 Backend
Google My Business is the backend of business listings that appear on Google. This platform is where businesses log in to add or edit information about their company or organisation. The information and content contained in Google My Business shows up on Google Search, Google Maps and Google Earth.
Information
Information such as geographical location, address, Company name, phone number, email address, website, opening hours, the latest updates about the business and more is displayed.
This information makes it much easier for people using Google Search to find particular information about your company. Google displays the information in a way that makes it easy to navigate and arrive at your premises in person; once they've established you can deliver what they need. 
Your Google My Business listing appears on Google Search in what is known as the Knowledge Panel or Graph. This panel shows on the right-hand side of the top search results. Give it a go by typing your company name into Google Search, and you can see how yours looks if you have a Google My Business listing.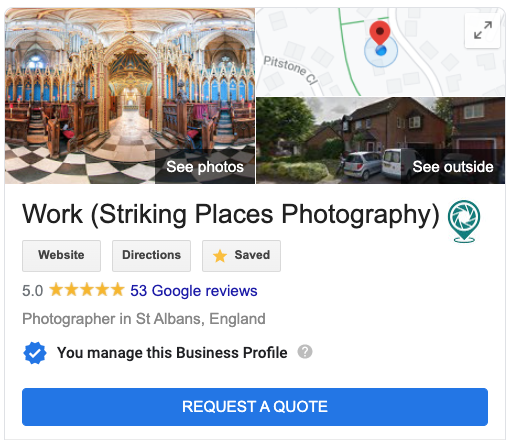 If your business does not have a Google My Business listing, you are missing out on people actively searching for businesses like yours.
Get Google My Business free by setting one up.
---
Why do I need Google My Business?
It is firmly established by global marketing experts and SEO gurus that Google My Business is the highest authority about your business; people trust it!
Sources of information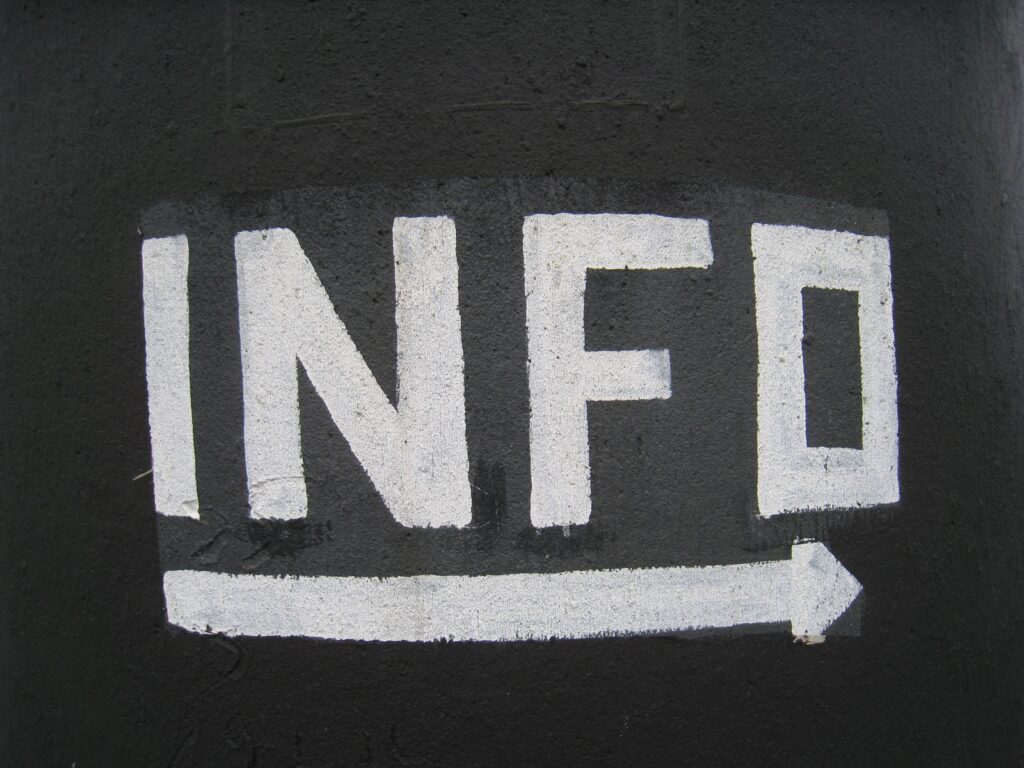 Google sources information about your business from many places, such as Government websites, local authorities, websites that reference your company with higher domain authority, and social media platforms. There are 200 signals and ways of checking what your business looks like online, including PageRank™, a patented Google algorithm. All this information integrates with the facts provided directly by the business owner.
Vital and free
Google My Business is a vital and free source of information about your business. It is not only location-based businesses that benefit from having a Google My Business listing. Any organisation can create a Google My Business page to promote its products or services.
---
Google's corporate mission
Google's corporate mission is "to organise the world's information and make it universally accessible and useful."
Google wants to make this easy for you because it connects people with precisely what they want.  Also, the more money your business makes, the more you might decide to invest in their other business services, such as AdWords, oh and Google Street View inside virtual tours.  It's a win-win situation, creating customers for your business and for Google and suppliers of Google products too. 
---
What can I do with Google My Business?
What can't you do? That would be a much shorter answer. But as I'm doing what Google would like and trying to be as helpful and useful as possible, here's the long and hopefully informative answer.
So many features
So many features in Google My Business help you promote your business even more online! Google has been updating and including more features for the past few years. New features are still being added in Google's constant pursuit of development, helping people search for and find precisely what they're looking for as quickly as possible. Here are some of the features that could be helping your business right now:
---
Posts
Posts in your Google My Business listing are like social media but better because they are accessible to anyone using Google to search. You don't need to have an account with Google, subscribe, or sign up to any particular platform. The posts simply appear in a browser.
Posts appear in the knowledge panel or graph in Google Search, to the right of Google Search results. They are displayed to people on their mobile or desktop devices when searching for businesses of your type.
You can highlight any offers you currently have, including,
Updates
Events
Products
Inspirational quotes
Resources
Tips
Essentially you can use any marketing content you want your existing and potential customers to see. Below is an example of the kind of post I published just before we were locked down due to COVID-19.
---
Info
Info is where you input and update all the information about your business, including useful things such as:
Business name
Primary category
Additional categories
Opening hours
Physical address
Website address
Phone numbers
Service areas
A link to your products editor
A link to your service's editor
Description of your business or organisation (in up to 750 characters)
Established date
---
Features & fields
There are also many other features and fields, including the facility to set up and change your profile short name or unique URL (website address link to your Google My Business listing). You can change your profile short name up to 3 times a year. You'll also find the Attributes section on the Info page. Attributes provide more information about what your business has to offer. For example, does your company have wifi? Is it women-led, or is it child-friendly? These attributes appear as badges on mobile devices. Attributes fall into two categories, factual and subjective. Factual information, such as whether there is live music, and subjective information, like what the crowd is like or if it is family-friendly.  Many headings can have attributes; some of these include:
Accessibility
Amenities
Crowd
Dining Options
Highlights
Offerings
Payments
Planning
---
Take ownership
By taking ownership of your Google My Business listing, you can easily update any changes to your business. Update your listing by logging into your Google My Business page on your desktop through a browser (Chrome is a great browser to use as it's a Google product) or the Google My Business app on your smartphone.
NB// The general public can also make suggestions about your business, so checking in to verify any changes people have indicated is essential.
---
Hey Google!
People actively use Google search and "Hey Google!" on their mobiles to find this information. Keeping your business information up to date not only gives people the correct information but it also lets the Google algorithm know your business is being monitored and kept up to date, providing helpful information. Google then presents your business more readily for your business category locally when people search for your type of business or organisation.
---
Menu
The Menu item only appears if your business category is included in the 'Food Services' or 'Food industry' sector. You only need to display a menu if your business is, for example, a restaurant, cafe, pub or fast food establishment and serves food.
If you own or run an eatery, it's another excellent opportunity to get what you sell in front of people so that people looking to eat the kind of food you serve know where you are and can get to you.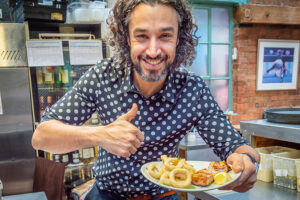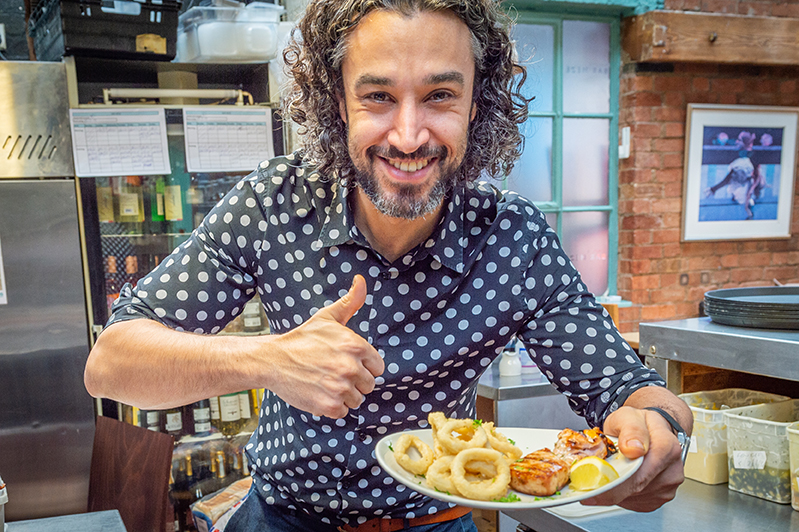 Populate & update
Populating and updating your menu in your Google My Business listing is another way to let the Google Bot know that you're open for business and will get shown to people more readily.
You can upload a picture of your menu, add menu sections, such as starters or appetisers, mains and desserts and drinks, and add individual items like prawn cocktails or tandoori king prawn masala. Each item has a box for the Item price (£) and an Item description, including up to 1,000 characters.
Photos
Uploading photos of the dishes you serve is also an option. People can then see what the food you serve looks like and read about it in the description. Having excellent-quality photographs of your food and premises is crucial to ensure you demonstrate a professional appearance. Potential customers see a well-presented business. Presenting your business well from every angle will build trust and encourage footfall.
By uploading photos of your food and business, you'll attract people who want the type of food you prepare, and you'll have customers who are already looking forward to eating it.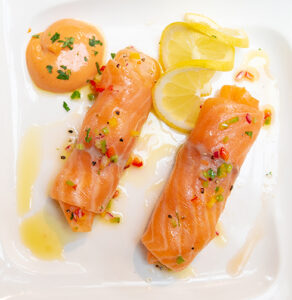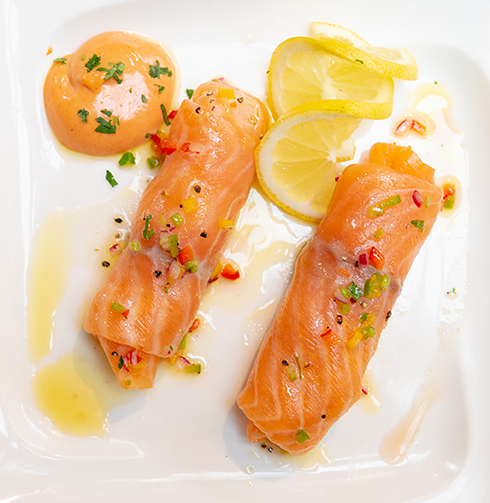 ---
Insights
Insights are the analytics of your Google My Business page. They give you information about the performance of your Google My Business listing. How many people discover your business, how many people visited your website, and even what search terms they used to find you.
How people find your business
You'll see which queries people use to find your business, such as 'St Albans restaurants' or 'home improvement companies locally'. Use these search terms as keywords for your website pages, posts and blogs. You can also use the words from the correct query search terms to inform the next post you create to support Google and show your post to more people interested in precisely what you sell.
How customers search
Customers search for your business using different methods. People searching the internet arrive directly, perhaps because you've met them and given them your card. They discover your firm by searching online for a category, product or service you sell or provide. They also come across your business by searching for a brand related to your business. Filtering the results by the previous week, month or quarter is possible. Graphs provide a pictorial representation of results to help identify trends, peaks and troughs.
This section also offers the option to post to your listing and promote your business using Google AdWords.
---
Reviews
Reviews and recommendations are digital word-of-mouth marketing. It's a well-known fact that one of the most compelling reasons people buy from businesses is from a testimonial or review from a third party. If someone else says what you do is brilliant, it's way more believable than you saying it yourself.
Get over 100 reviews
To optimise your listing using Google My Business, you're aiming at 100 reviews. You can get people to review your business on Google by sharing your unique link. If you've found this page useful, I'd love a review from you too:
I love what I've read so far, found it useful and learned at least one new thing. I would like to leave a 5* review for Striking Places Photography on Google My Business 🙂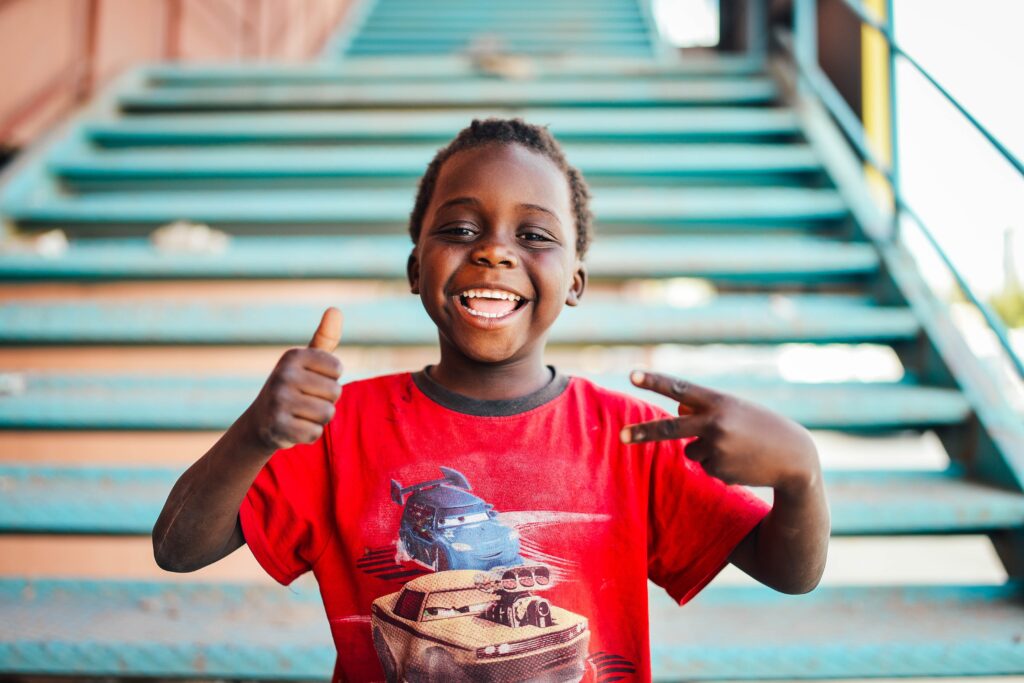 ---
Messaging
Messaging is only possible using Google My Business App. The desktop/browser version provides links to download the app to your smartphone. Here they are for your convenience.
On your desktop, the Messaging tab will display whether messaging is active.
---
Photos
Photos are essential to Google.
Have I mentioned it?! Google LOVES photos! And, of course, as I'm a photographer, I do too. I'm a Google Trusted Photographer involved with a Google project, now called Google Street View inside, since 2012. I was accepted into the programme after applying, learning the strict rules, passing rigorous tests, shooting, and publishing many panoramas to Google Maps for location-based businesses.
Creating Google Street View inside
To create Google Street View inside a string of 360 panoramas is joined to form a virtual tour. We published virtual tours on Google Maps. We link the virtual tour to Google My Business listings with their unique codes. As you can probably tell, being a Google Trusted Photographer means Google My Business is vital for your business and mine too.

---
Bookings
Is your business in dining, activities, beauty or fitness? If your business takes bookings, you'll love the choice of scheduling providers available under this tab. Below is a list of some of them. You can access the booking tab on the left of the screen in your GMB listing providing it is available for your business category and in your geographical region. It takes a week to link providers to your account.
#TopTip
#TopTip Make sure you're aware of any charges your scheduling partner may charge for using Google My Business to make reservations. Check out and understand how your customers are using Google Reserve to book appointments and keep track of their booking history.
---
Share on social media
Once you've set up Bookings, you can share the booking link, found in the top right of the page, anywhere your customers are looking for an example on Facebook, Instagram profile, your website and Yelp.
Your scheduling provider's software is where you'll turn off, update your availability and manage your services if you are running group classes, for example.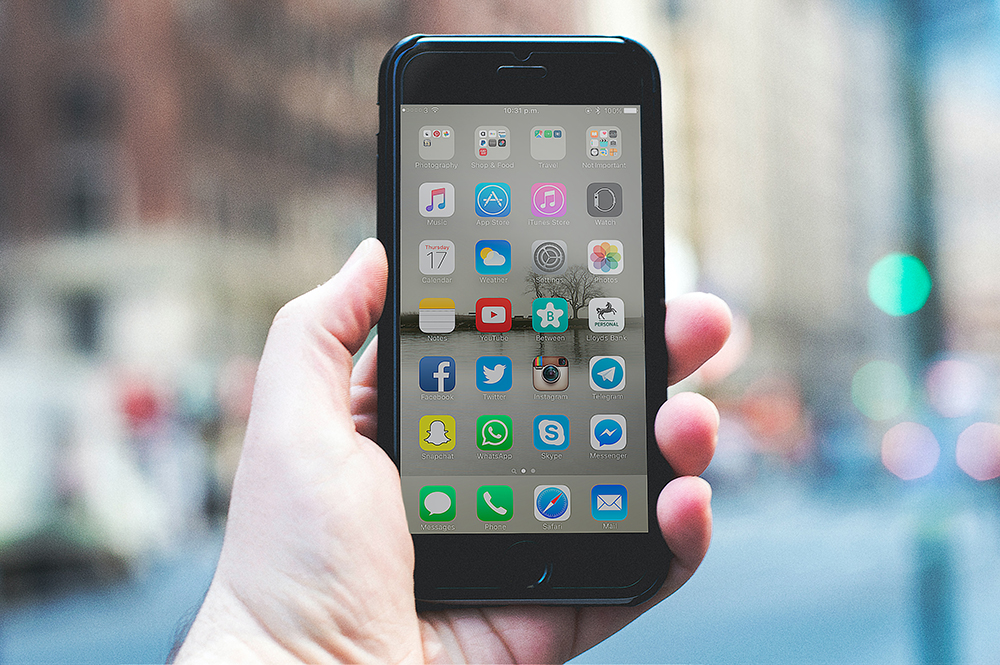 ---
There's other stuff!
I started writing this while I was in lockdown and worked my way through pretty well. I didn't get to the end, and now I'm full-on crazy busy with shooting 3D virtual tours for Estate Agents. I'm helping people to keep safe while virtually viewing properties for viewings 'in the first instance'.
Sorry
This sudden surge of work means I haven't yet written the bit where I talk you through Products, Services and Users; however, I need to get this published, so I'm going to forfeit perfection for timeliness. I'm doing this mostly because Tracy will find it useful. Thanks, Tracy! 🙂
I promise I'll come back soon and do that 🙂
In the meantime, please stay safe and well and if I can help you with anything I've written about here or anywhere on the website please do get in touch.