CEO Sleepout – A Night Sleeping Rough
I have donated to homeless charities for many years. This year with the advent of my twins going up to University and the reality of empty nest setting in I found myself thinking about those less fortunate. So, when an advert for CEO Sleepout popped up on Facebook, then on LinkedIn I felt compelled to click and find out more. Here's a bit more for you…..
CEO Sleepout originated in Australia 21 June 2006 at Sydney Olympic Park the brainchild of Bernard Fehon a local business leader. Andy Preston is the Chair and founder of CEO Sleepout UK and launched it here in 2014.
Bernard joined Andy Preston, me and around 180 other CEOs at the London Sleepout on 31st October 2016 at Lord's Cricket Ground. We raised approximately £180,000. I'm very pleased to say I exceeded my target of £1,000 and personally raised £1,125. I believe my Just Giving page is still open if you're reading this and you'd like to contribute to help homelessness in the UK.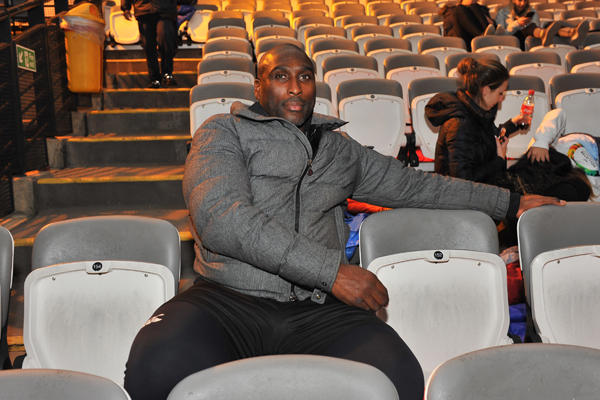 (Above Sol Cambell former England international)
The charities we supported are DePaul, The Cardinal Hume Centre and the North London YMCA. Please do take a little time to find out about these brilliant charities and amazing work they do to help those less fortunate.
The Launch

CEO Sleepout held a breakfast meeting in London in the Albany Suite, Melia White House on 19th September. Andy and representatives from the charities were there and gave talks about who they are and what they do. It was a chance to find out more and meet some of the people I would be sleeping out with.
Not having done much fundraising before I was very grateful to pick up some hints and tips about how to do so. People these days expect to be reminded that they want to donate so I shouldn't be shy about posting a lot on social media. I set up my page and starting sharing what I was doing. The donations soon started rolling in. I especially like the Just Giving app. When a donation is received it makes a clinking sound like coins dropping.
As the night of the event drew closer I became slightly concerned about the temperature the the possibility of rain. It seemed as the funds increased the temperature was decreasing. What on earth had I committed to?! As it turned out I needn't have worried. The day was clear and unseasonably warm. As I travelled to Lords from my meeting in Oxford there was barely a cloud in the brilliant blue sky.
The Night
I arrived at Lord's Cricket Ground in plenty of time. Wondering where to park I thought the chap on the gate might know the best place. I told him I was there for the Sleepout, he pointed down by the bins and said "that's where you'll be sleeping…". LOL as they say! I laughed and he suggested that as my car was so tiny it would fit perfectly by the bins instead.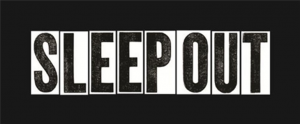 I heaved my big bag containing my 2 sleeping bags, my foam mat, my wooly hat, gloves and extra thick socks on my back and headed into the Marylebone Cricket Club. Everyone was greeted at the door and asked to take their bags to a room opposite The Long Room. So many bags and coats and warm weather paraphernalia. We had come prepared. Everyone mingled in the bar enjoying a pint or some of the very delicious spicy butternut squash soup.
The club had organised some events for the evening. We were privileged to an audience with Mike Brearly and Mike Gatting. You can see a video of the interview here. We were given a guided tour of the Marylebone Cricket Club, including the home changing room overlooking the cricket ground and the museum where we heard the story of the Ashes.
A few of the group had booked to try out their batting and bowling skills in the Academy. Just before settling down on the hard concrete for the night I followed them and videoed them in action.
The night remained as clear as the day as we all settled down for the night. I snuggled into just one sleeping bag, using the other as a pillow. I tuned in to Eastenders on iplayer on my phone while I warmed up. Even though the temperature didn't drop below 9 degrees, the cold eventually permeated through the mat, the sleeping bag and my clothes. Despite this I slept quite well, although I was surprised at how the hard ground hurt my hips and I had to keep turning.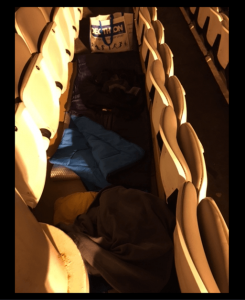 The Morning After
We awoke to a misty, but not too cold, morning. Hot coffee and pastries were served to those who didn't have to shower and rush off to work. It certainly was a sobering experience. I felt the after effects for the whole of the next day; as if I had a hangover. It is impossible to comprehend having to sleep out every night or having to live on the streets. My intention is to fundraise again next year for this worthy cause.
I really hoped I would hit my fundraising target before I closed my eyes for the night and am very pleased to say that, not only did I hit the target, I exceeded it. I'd like to reiterate my thanks to the 67 generous people who donated £1,125 in total.
THANK YOU! THANK YOU! THANK YOU!