Educational Funding Company Martial Arts Summit
In March 2015 Chris Allen, owner of Tring Martial Arts Academy, was updating the business details on his Google My Business page when he noticed a button inviting him to add a virtual tour. Intrigued Chris clicked the button. Within 48 hours Jo from Striking Places rang to find out if Chris would like to extend Street View inside Tring Martial Arts Academy. They agreed a date and Jo arrived with her camera equipment ready to shoot. Chris' is an interesting virtual tour that is split between, what was, Google Views; to extend Street View into the trading estate where the academy is, and Google Street View Trusted that extends inside the Academy itself.
The virtual tour is now firmly embedded on Chris' website Tring Martial Arts Academy where it is adding greater giving traction by encouraging visitors to click a lot more and stay longer looking around inside.
The tour also has its own Look Inside tab on the Facebook page.
Chris is delighted with his virtual tour and, in his capacity as a member of the UK Advisory Board for the Educational Funding Company, invited Jo and the team to support their Martial Arts Summit in April 2016.
The Striking Places team set off early in the mobile office to the beautiful Woodland Grange Conference and Training Centre in Leamington Spa. Smiles at the ready to greet delegates and man the stand helping visitors with hints and tips about Google My Business, Google Street View Trusted Virtual tours and, of course, the star of the show Google Cardboard.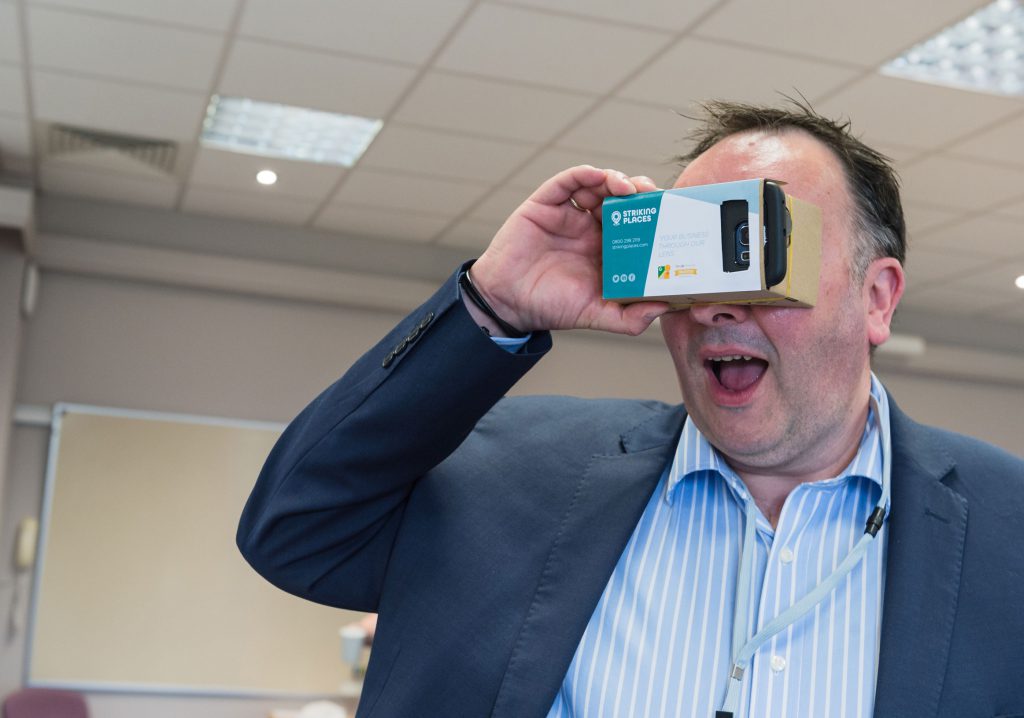 As we do at events, Striking Places collected business cards from everyone interested in the opportunity to win sets of Google Cardboard. There were 6 lucky winners! Here they are receiving their prizes from Mike Allen, EFC UK Managing Director: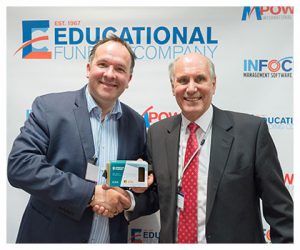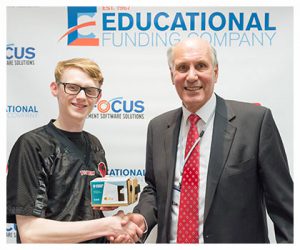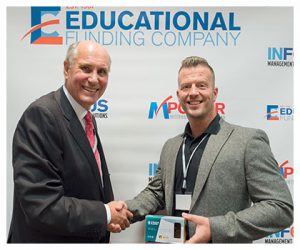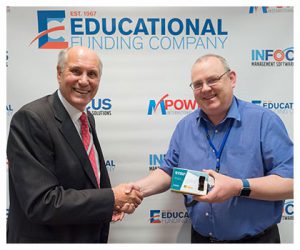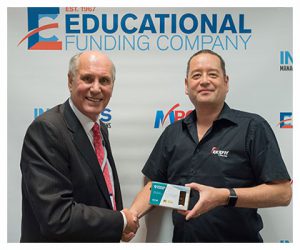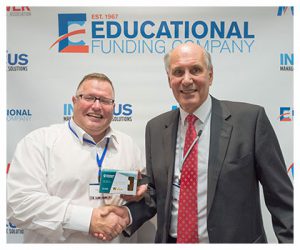 The event organisers were really pleased Striking Places were on hand during the day as their technician/camera guy had a technical emergency and was unavailable to attend. Luckily, Jo, who is never far from her camera kit, stepped up and took pictures of the presenters and also gathered all attendees outside in the beautiful sunshine for a big group shot.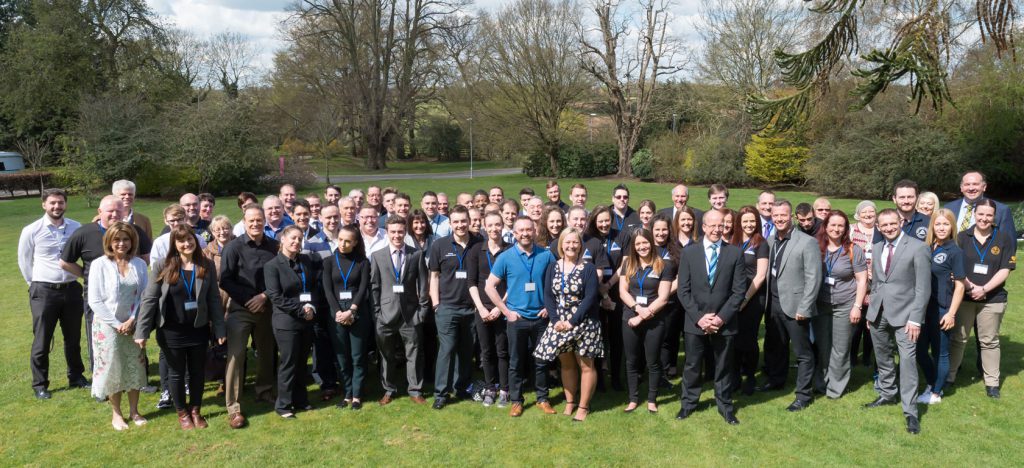 The Martial Arts Summit was an interesting and informative day for everyone who attended and arrangements are already being made to showcase more Martial Arts Academies on Google Street View.