Striking Places Sponsor MK Dons Striker Alex Revell
Striking Places Sponsor MK Dons Striker Alex Revell
Striking Places first came across MK Dons in January 2016. Jo Hailey encountered Tim Lee, the Corporate Sales Executive there, after an introduction from Leigh Frost. Leigh runs her own marketing and web design company, Truesilver, and had just set up the networking group Business Buzz Milton Keynes branch. Over cocktails and cantina at the Revolucion de Cuba, Business Buzz Milton Keynes was officially launched and it was here that Jo was introduced to Tim.
They got chatting and he invited her to come and have a look round their stadium, originally built in 2007 and impressively developed since. They arranged a date and Jo went along one chilly winter morning.
"It's an amazing space." says Jo, "He took me right into the stadium through the players' tunnel which was very exciting. I could see the press corner, and really felt the thrill of the game. While we were walking around he told me the history of the club, which I had no idea of before."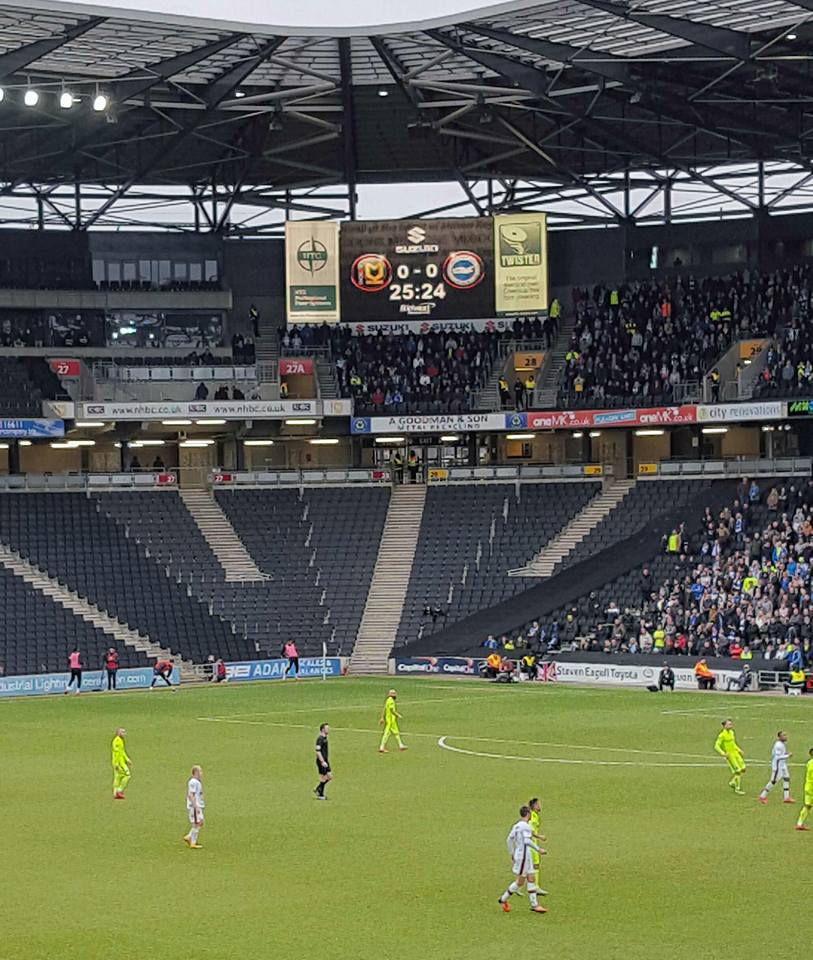 For those of you who are less familiar with football, you may not know about the MK Dons fascinating and unique history. From the first days of Milton Keynes as a new town in the late 60's, the Milton Keynes Development Corporation envisaged a stadium capable of accommodating a top-flight football team. Obviously, since it was, in effect, a new town, no such established football team existed. Suggestions that a football league club might relocate there were largely met with opposition from fans and football authorities alike.
In the 1970's Charlton Athletic were fleetingly suggested after problems with their local council, and from the 1980's onwards there were frequent suggestions that Luton Town be relocated there, never becoming anything more than proposals.
Then along came Wimbledon, otherwise known as "The Dons". After being elected into the Football League in the late seventies Wimbledon enjoyed a meteoric rise, securing a place at the top division of English football by the end of the eighties. The low capacity of their modest Plough Lane home stadium was recognised as out of keeping with their new position and the crowds they commanded. Although Milton Keynes was considered, a temporary stadium-sharing arrangement was eventually made with Crystal Palace with their ground at Selhurst Park.
Throughout the 80's and 90's Wimbledon were also notorious for the so-called "Crazy Gang', with high-profile members such as Dennis Wise, Mick Harford, John Fashanu, Vinnie Jones and Lawrie Sanchez. The players were so named because of their boisterous and macho behaviour on and off the pitch. The term, previously used largely between the players themselves became nationwide after Wimbledon beat Liverpool FC in the FA cup in 1988, when BBC commentator John Motson declared at the final whistle "The Crazy Gang have beaten The Culture Club."
However it wasn't until well-known music producer Peter Winkelman lead a consortium proposing the development of a Football League stadium, and that an established league club moved to the site, that things really got moving. He mooted the idea to Luton, Crystal Palace, Wimbledon, Barnet and Queens Park Rangers. Wimbledon bit.
Then in 2004 Winkleman bought Wimbledon, changed it's name, badge and colours, and the team was renamed the Milton Keynes Dons Football Club.
The stadium itself is very impressive. By 2007 the 22,000 seater stadium was complete, boasting an open concourse at the top of the lower tier, conference facilities and a hotel with rooms looking over the pitch. As of last year the stadium now has two tiers with a capacity of 30,500. If necessary, there is the potential to increase the capacity of the stadium again to 45,000 with the addition of a third tier, hence the integral high roof.
Striking Places Jo Hailey really enjoyed her tour of the stadium, and her time there. As they enjoyed a coffee in the coffee bar, Tim let it slip how reasonably priced it is to sponsor a footballer.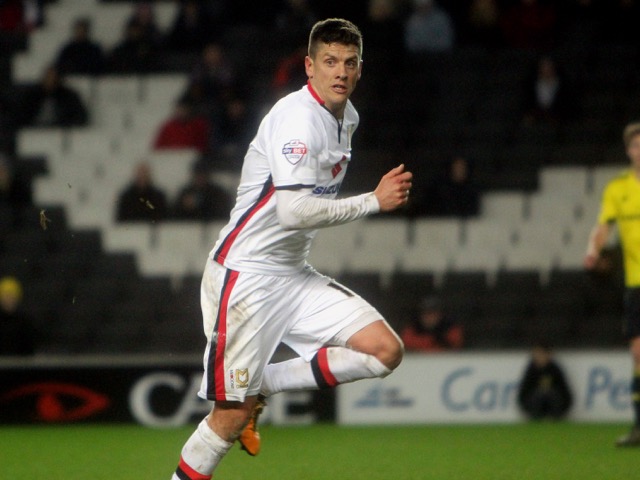 "He said it was great value." explains Jo, "we joked about how Striking Places should sponsor a striker. Tim said that funnily enough they had just signed striker Alex Revell, and they did have availability for his away shirt for the rest of the season. I thought, well! Never say never! Let's do it!"
Striking Places are now the proud sponsors of striker, Alex Revell. Alex is a 32 year old graduate of the Cambridge United youth set-up and has played for many championship league clubs, most notably Brighton, Rotherham United and Cardiff City. After moving from Wigan Athletic in February 2016 he scored his first goal for the MK Dons with a header against Huddersfield United in a 1-1 draw.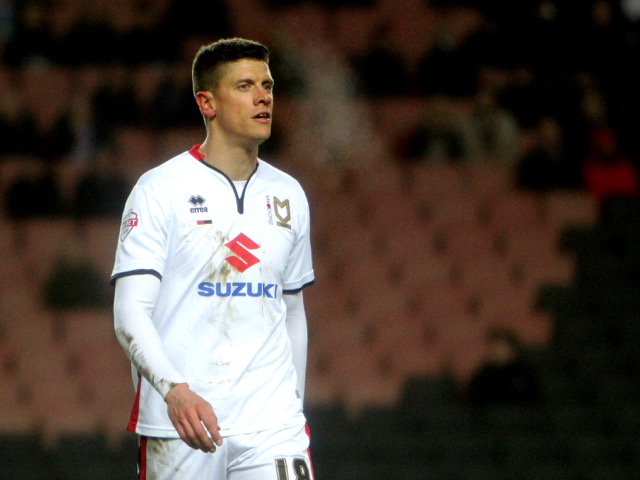 As part of the deal we get tickets to games, and we chose the MK Dons v Brighton on 19th March, not least because one of our offices is in Brighton. It was Jo's first ever football match and very exciting it was too, despite the 1 – 2 score to Brighton. All in all it's been a really interesting experience!