Product Listings, Followers and more! New updates to Google
It's been a very exciting week for us Google Tour providers!
Google has made some very awesome updates to Google My Business and associated services – and you really need to know about them!
Announcement number one: Product posts now available on Google My Business
This first one is a big boost for anyone looking for more SEO (Search Engine Optimisation) and 'Google Juice' for their website, especially for eCommerce sites.
Essentially now you can list your latest products and their prices with images and links to your website directly on to your Google My Business page.
Why is this important?
It's important because it means that when people search for your business your products will appear below your listing. It also means that if people are searching for that product or service you are more likely to show up in map searches and more.
How do you add your first product?
Much like any social media platform, it's reasonably intuitive if you have already claimed your business and have your logins to your Google account. (Not sure if you have? Go to: https://strikingplaces.com/2017/11/07/google-business-page-posts/ )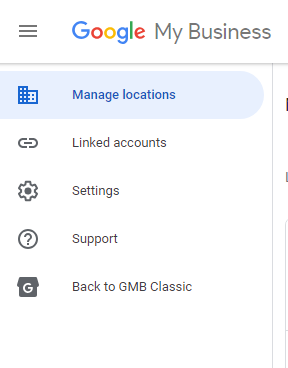 Go to https://business.google.com and (if you have more than one location registered) click on the business you want to post your product to.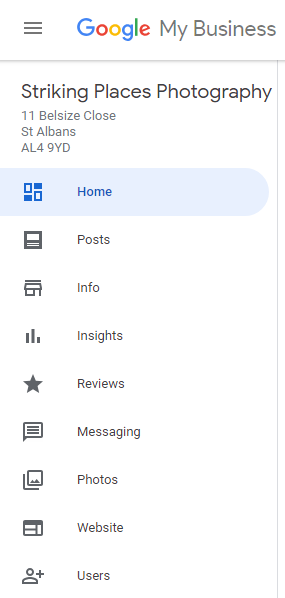 Then click [Posts] on the left hand side. (Not seeing a menu? Click the hamburger icon on the top left.)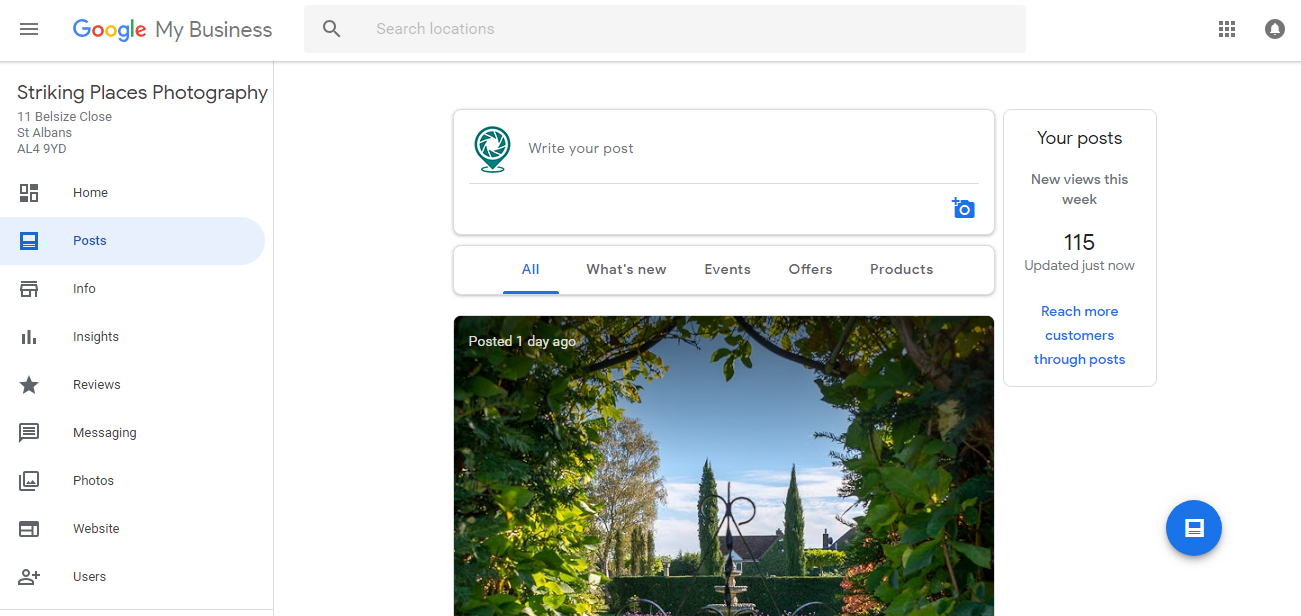 In the centre of the screen, you'll see [Write Your Post]. Click there and then click [Product] on the top. You can now add the image, product name, price and product details (aka description) and add a button.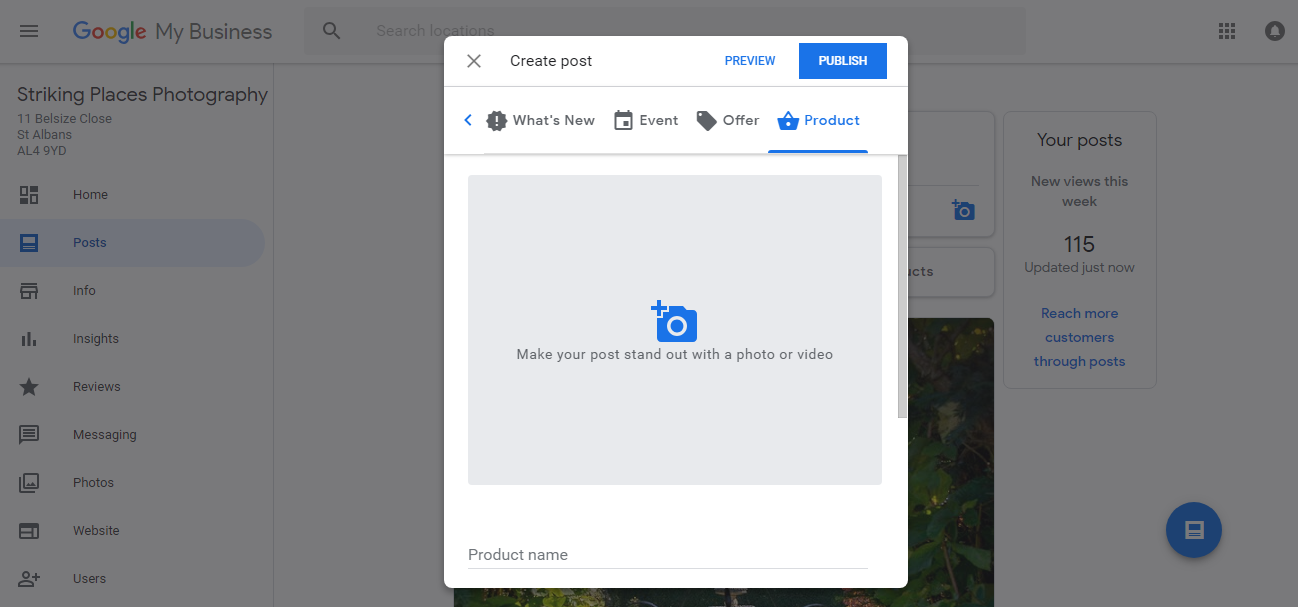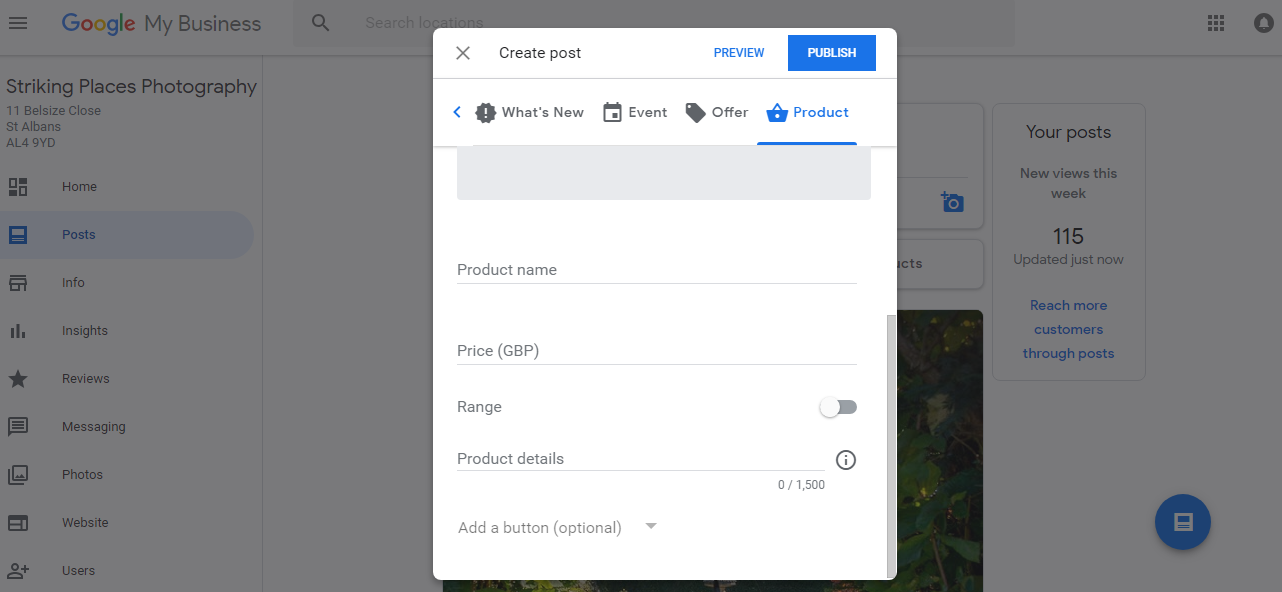 The button is where you add your link and choose the text to go with it. We recommend in this case using 'Buy'. Check your details and then click the blue publish button on the top.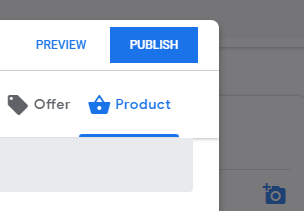 And that's it! Your first product has been posted! And customers buy direct from your website, not from Google!
Announcement number two: You can now follow businesses on the Google Maps app
With some limitations this is in BETA mode. Any of us used to Twitter or Instagram will be used to the concept of following a business account. Following is similar to 'liking' a business page on Facebook. There's no 'friend request' or 'connection request' that you find on Facebook and LinkedIn, the business doesn't 'respond' to your follow.
We predict it's something that will become heavily used later on, so it's worth becoming familiar with it now. To see the follow button, make sure your Google Maps app is up to date on the Google Play Store.
Google+ didn't particularly take off and was discontinued last year so this is how Google is aiming to get back into the social media market.
Announcement number three: VR headsets will soon be compatible with TourDash.
TourDash is an amazing 'bookmark' facility that can be added to a Google Tour to make it more user friendly.  People can click to view specific 'rooms' or 'sections' in your tour.
We've just had the announcement that TourDash will soon be compatible with UK headsets! Which is amazing and widens the possibilities of 3D Virtual Tours  to a new level.
Phew! I think that's enough excitement for now! Want some help getting your business found on Google searches and increasing actual visitors to your business? Get in touch here. https://strikingplaces.com/contact