Product Photography shoot for Wandsworth Lighting Company
Product Photography shoot for Wandsworth Lighting Company
Lighting company FortisDay are based in Wandsworth, South London, specialising in eco-friendly, high-performing outdoor and indoor LED lighting. Their emphasis is on intelligent, automated, energy-saving lighting and innovative design, and they cover sports lighting as well as commercial, retail and bespoke.
Striking Places' Jo Hailey has known their co-director, Robin Day, for some time. A few months ago she contacted Robin since she was thinking about expanding the product photography side of Striking Places, and needed some lighting in order to create the perfect environment for shooting commercial products. Additionally, when doing Google Street View Trusted Tours, clients will often want a profile picture for various social media pages, and having the right lighting to shoot this professionally is important.
She dropped him a line and he said he had been about to contact her. He had some new LED lighting he had developed and wanted some professional photographs taken of them. These new lights were all in Wales, so he proposed that the two of them drive there, shoot some photographs of each new product then drive home. It's a big journey but Jo is always up for an adventure!
So the Wales road trip began. They set off early one morning and had a great journey catching up. It was a gorgeous sunny day as you can see from the fantastic picture Jo took going over the Severn Bridge. She posted it to our Facebook Striking Places page for fans, followers and staff to see. Check it out, and if you haven't already, like our Facebook page too!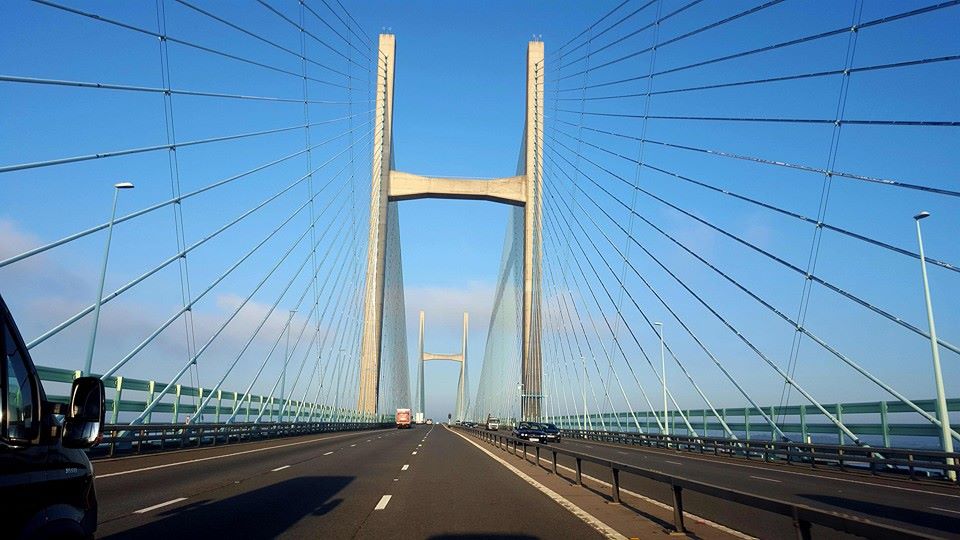 It was a long day of hard work, but a good one, and the shooting and subsequent processing gave Jo some valuable experience. Shooting lights is never easy. They are designed to maximise light from within, going outwards, and as such are small reflective items. Even though you have diffused the light you can't just stick your lens in and take a photo. Much care and thought was put into each shot, and it paid off. Below you can check out our funky 360 Product image, which is a product photography demo. Move the bulb around as you wish using first the pause button and then the directional arrows.
Have a look at all the photos from the FortisDay product shoot.