10% Discount on Street View Inside Virtual Tours
Striking Places has teamed up with the Horticultural Trades Association (HTA) for an exciting partnership. This is an exclusive offer and is only available to HTA members.
What is Google Street View Inside? Officially, now marketed by Google as Street View Trusted, it is literally Street View inside your business. However, unlike Street View, the photography is taken by a professionally trained and Google certified photographer. It uses the same techniques and technology used in Google Street View in order to create 360 degree interactive panoramas of your business location.
Google Street View Trusted photography is a marketing tool used by businesses to showcase their location and premises via a full 360 degree virtual tour hosted by Google, the world's leading search engine. And as a result your business will benefit from increased presence on Google Search, Google Maps & Street View, Google + / My Business, Mobile Search and the new Google Street View App.
Every business can benefit from Google Street View Trusted; the Horticultural Industry is no exception. Whether you are a small urban garden centre, landscaper/outdoor maintenance contractor or even part of a larger group of commercial providers to the industry, Street View virtual tours can transform how you interact with clients and potential clients alike.
A Google Street View Trusted tour will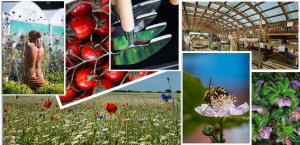 Optimise your presence on all Google platforms
     Boost your Google ranking
     Improve visibility on smart phones, iPads and tablets
     Showcase your business to potential customers
     Clearly demonstrate accessibility
     Provide constant access to your premises
     Increase customer engagement
     Set you apart from the competition
     Deliver trememdous ROI
     Easily embed into your website and Facebook page
     Create incredibly rich social media content
We work with clients throughout the UK so scheduling your shoot date is simple. Whether you are a small independent garden centre or a national chain with many locations we have a sensible and reasonably priced solution to suit your budget.
Costs are surprisingly affordable and we will work with you to find the best package for your business.
Take advantage of the 10% discount as part of your HTA membership and use your Street View virtual tour to encourage potential customers to walk around, explore and interact with your business.
96% of all online searches use Google
50% of consumers who conducted a local search on their smartphone visited a store within a day
Google's recent research states that those who view a virtual tour are twice as likely to use a particular service
For a no obligation quote contact:    Jo Hailey          Tel: 0800 298 2119          Email: hta@strikingplaces.com
Julie Aylett | Owner | Aylett Nurseries
"Striking Places is brilliant to work with. They are great to have around and work really efficiently with no disruption to customers or staff. A lot of the Aylett Team had used Google Street View so they were really excited about it being extended inside Aylett Nurseries. The benefits have been manifold. We have over 42,000 product lines, listing them would be ridiculous but the tour enables customers to visually see what we have on offer and has really brought the garden centre alive."
Garden Centres & Retailers | Commercial Growers | Landscapers | Providers to the Horticultural Industry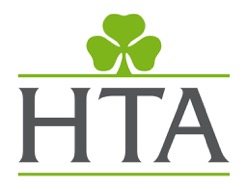 The Horticultural Trades Association (HTA) is the trade association for the UK garden industry. It is dedicated to helping develop the industry and its member businesses, including most garden centres and other garden retailers, growers, landscapers, manufacturers and service providers..

Striking Places is a professional commercial photography company. We are accredited Google Trusted Photographers and are leading providers of Google Street View virtual tours. We understand the challenges businesses face and work closely with clients to deliver sensible and affordable solutions.